MyOzone Custom kite design contest
FINAL RESULTS OF THE #MYOZONE CUSTOM KITE DESIGN CONTEST
Thanks everyone for participating in our #myOzone custom kite design contest.
We were blown away by all your creativity and we hope you had some fun designing your dream kite.
And the winner is...

Congratulations Patrick Teeuwen for taking most votes on his AMP V1 "DAY OF THE DEAD" design.
The factory will start producing this dream custom AMP V1 and we're looking forward to see this Kite flying in the sky soon.
Complete voting results: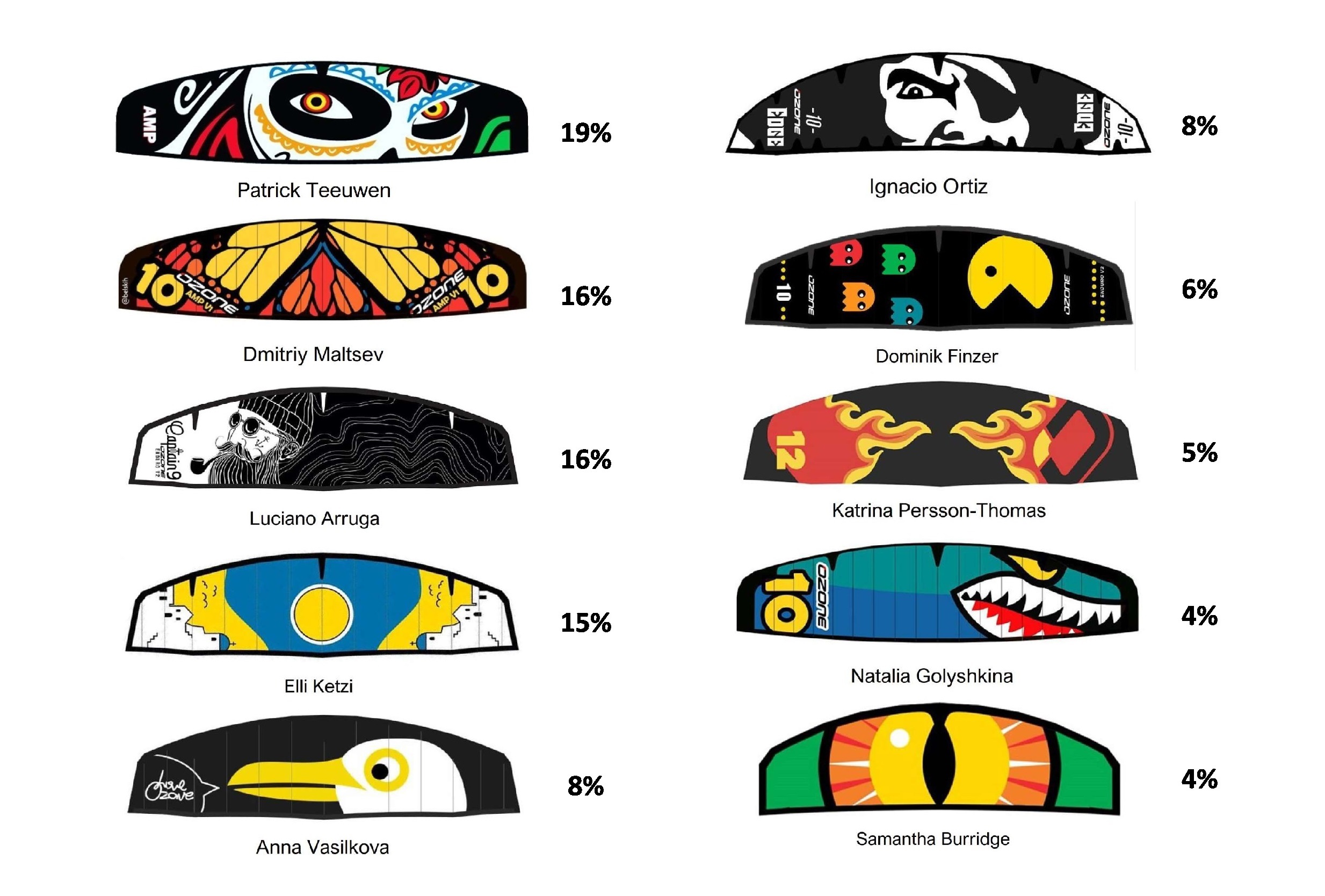 Good news for all of you guys whose designs didn't make the cut - we can help you make your dream kite become reality!

Find out more about the Ozone custom kite factory in the video below.



​